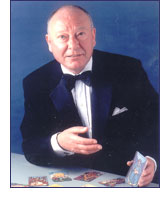 The versatility of venues Ivor can work is one of his greatest assets.
As you can see if you look to the links accompanying this section, Ivor has immense experience working a variety of occasions and corporate events.
His professionalism and ability to entertain are without question and as such lead clients to book him year on year for their functions and parties.